Cranes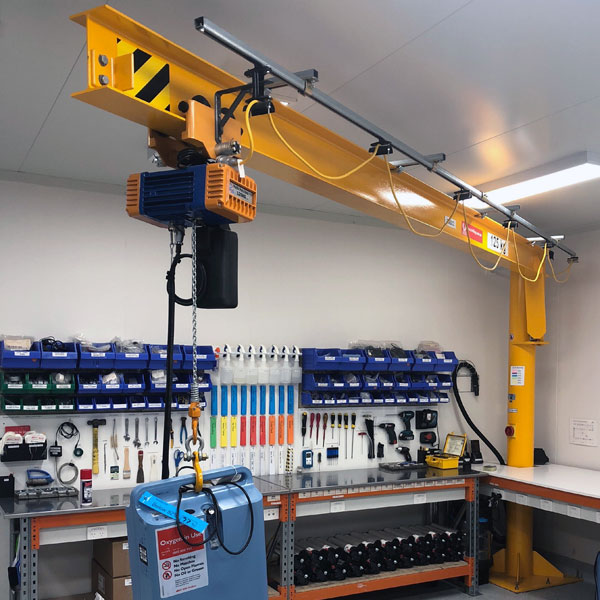 Small to Large Capacity Cranes
Phoenix lifting specialise in small to medium size cranes ranging in capacity from 20kg to 5000kg in various styles.
---
Fixed, Mobile or Portable
Fixed Cranes
Fixed cranes are anchored to the ground, foundation or permantly suspended from an existing structure. Depending on the location and size of Crane, some modifications may be required to the existing floor or suspension point such as a reinforced foundation. Our Slewing Jib Cranes are generally fixed position designs.
Mobile Cranes
Our Floor Cranes are a popular example  of a Mobile style Crane. Mobile Floor Cranes are fitted with Castors to assist with manually moving and steering the Crane. Phoenix Lifting also produce small to large Gantry Cranes fitted with manual or motorised castors.
Portable Cranes
Portable Cranes are designed to fold away for easy relocation from site to site or general storage. The Porta Gantry is the perfect example of a Portable Gantry Crane with a capacity of up to 5000KG. The intelligent design requires only a single person to erect or dismantle the crane.
---
Application
With so many designs and variations available it can become overwhelming. Speak with us about your application so we can assist in providing the right information and solution.