Description
Davit Cranes are the perfect solution for when access and portability are a factor.
Heavy Duty Davit Cranes (up to 1000KG capacity)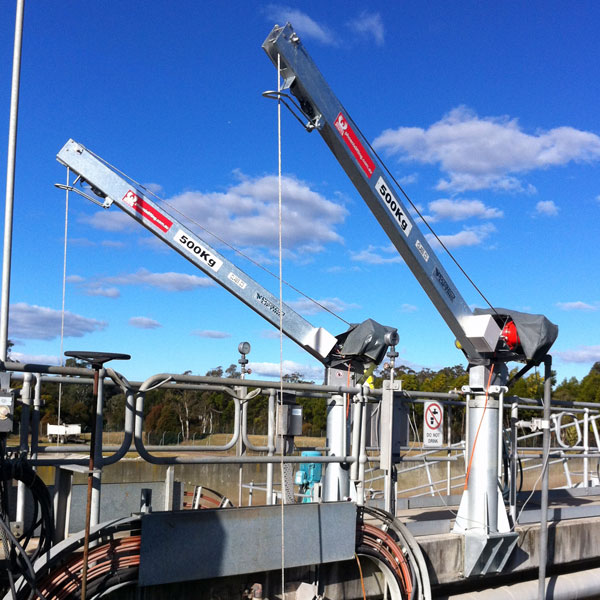 Our Heavy Duty Davit Cranes are engineered for usage in extreme environments whilst still maintaining a minimum foot print. Capacity's up to 1000KG are available with a range of surface treatments and options.
WIdely used in the Waste Water industry
Features Include;
Personnel Rating
Electric Winch
Mechanical Slew drive
Double Winch Arrangement
Client Specified Surface Treatment
Custom Base (Mounting Connection
Capacity's up to 1000KG
Manufactured in Australia
---
Reid T-Davit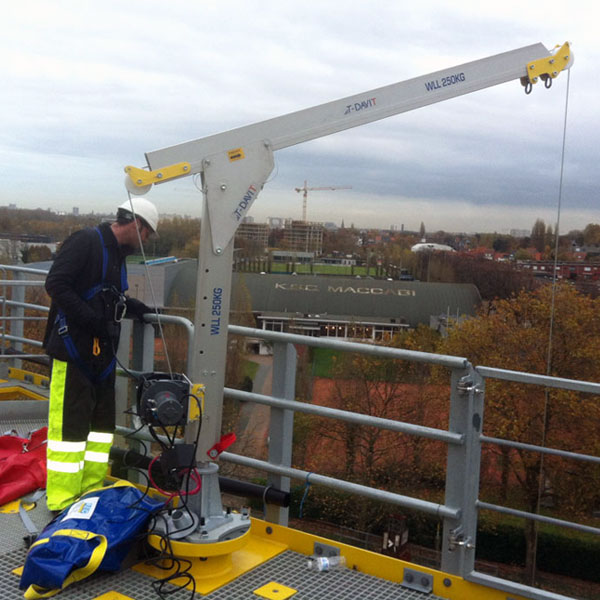 The bespoke T-David is lightweight, portable and manufactured with specific needs in mind.
Particularly suited to situations with environment constraints (headroom. handrails etc.) with a wide range of configurations available.
T-Davit features include;
Up to 500KG WLL Capacity.
Lightweight and Portable.
One person assembly with no tools required.
Radius Adjustment
360 Degrees rotation under full load with fingertip control
Corrosion Resistant
Manufactured in the UK
---
Reid Porta-Davit
The Porta-Davit system is literally a one person 'pick up and go' lifting solution. The Portable-Davit bagged system can be easily transported by hand to any site that a single person can access.
The Portable-Davit is available in several variations including standard strop and winched versions.
Porta-Davit features include;
Up to 500KG WLL Capacity.
Personnel WLL Up to 120KG.
Standard Unit weighs just 24KG fully assembled.
Simple assembly with no tools required.
Easy to store and transport in heavy duty bag
---
Reid Porta Davit Quantum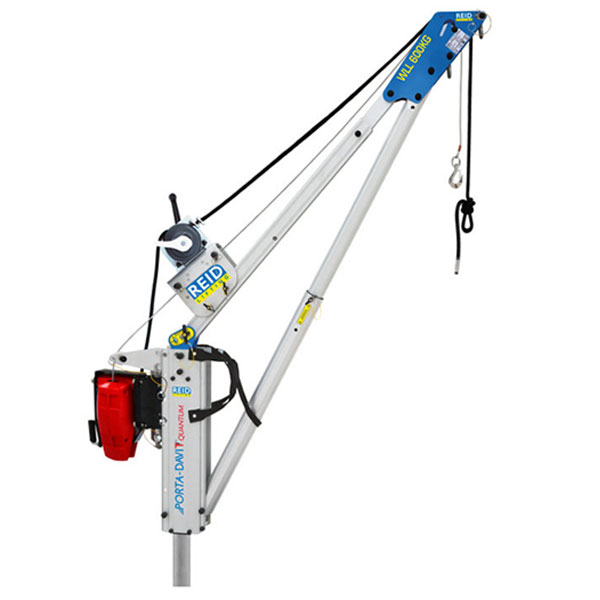 Strong yet ultra-light system with integrated carry handle, capable of lifting up to 600KG.
This unique, ultra-light and rapidly deployable system is the latest innovation to come from Reid Lifting. With a WLL 600KG and weighing from just 18.5KG with an integrated carry-handle, the Porta-Davit Quantum is easily transported and suitable for a range of applications.